Press release
eLoaded: Full scaled turnkey charging networks available within few weeks!
Neusäß, 15. Dezember 2020
eLoaded, expert for charging and energy networks around e-mobility, further confirms its delivery promise for eLoaded charging technology of maximum 8 weeks. Stable supply chain and series production enables those short delivery times. In addition, eLoaded constantly expands its product and service portfolio. Truly a one-stop shop. As next step, eLoaded is proud to present its modular system, which provides individual charging and energy solutions based on series production technology.
The integration of Mobility, Energy and Business requires a strong orchestrator. This is precisely what eLoaded is to be. Not just another supplier, but a joint project partner and developer. In this role, eLoaded offers holistic products and services: Charging and Energy systems including comprehensive project planning, business support and mentoring. So, one harmonized ecosystem, instead of single products or services. This allows eLoaded to put the right package together from a broad repertoire with in-depth expertise, upon demand or upon requirement. True to the motto everything can, nothing must.
Why charging technology as modular system?
Well, this brings several advantages at once – eLoaded explains. Charging technology falls into the category of capital goods. As such, it has to master the balancing act between future-proof and reliability. Only a modular design allows the combination of durability, experience and innovation in a way that respects the market requirements. In addition, each single module benefits from scaling effects. In this way, smaller projects and customers also participate in growing production. The modules therefore act as multipliers for each other. The effect: Stable, efficient and first-class quality processes. On top of that, only modular construction allows e-mobility hubs and charging parks to be set up cost-efficiently and even so individually with the all-time option to be expanded at any stage. eLoaded charging and energy networks can be easily scaled by power, charging points or new solutions. Without any extensive construction work. This is really unique in the market!
Where is the production carried out?
eLoaded has built development-joint-ventures and several partnerships globally to cooperate with world's leading development and production experts. Thus, production and development takes place where the highest level of expertise can be found. This ensures a stable supply chain at all time and makes our products available worldwide on short notice. Because sustainable mobility begins at eLoaded already in the early stage of development and just ends at environmentally friendly return concept, it is self-explanatory that also the shipping is done as climate-friendly as possible. Holistic sustainability. That's how we call that at eLoaded.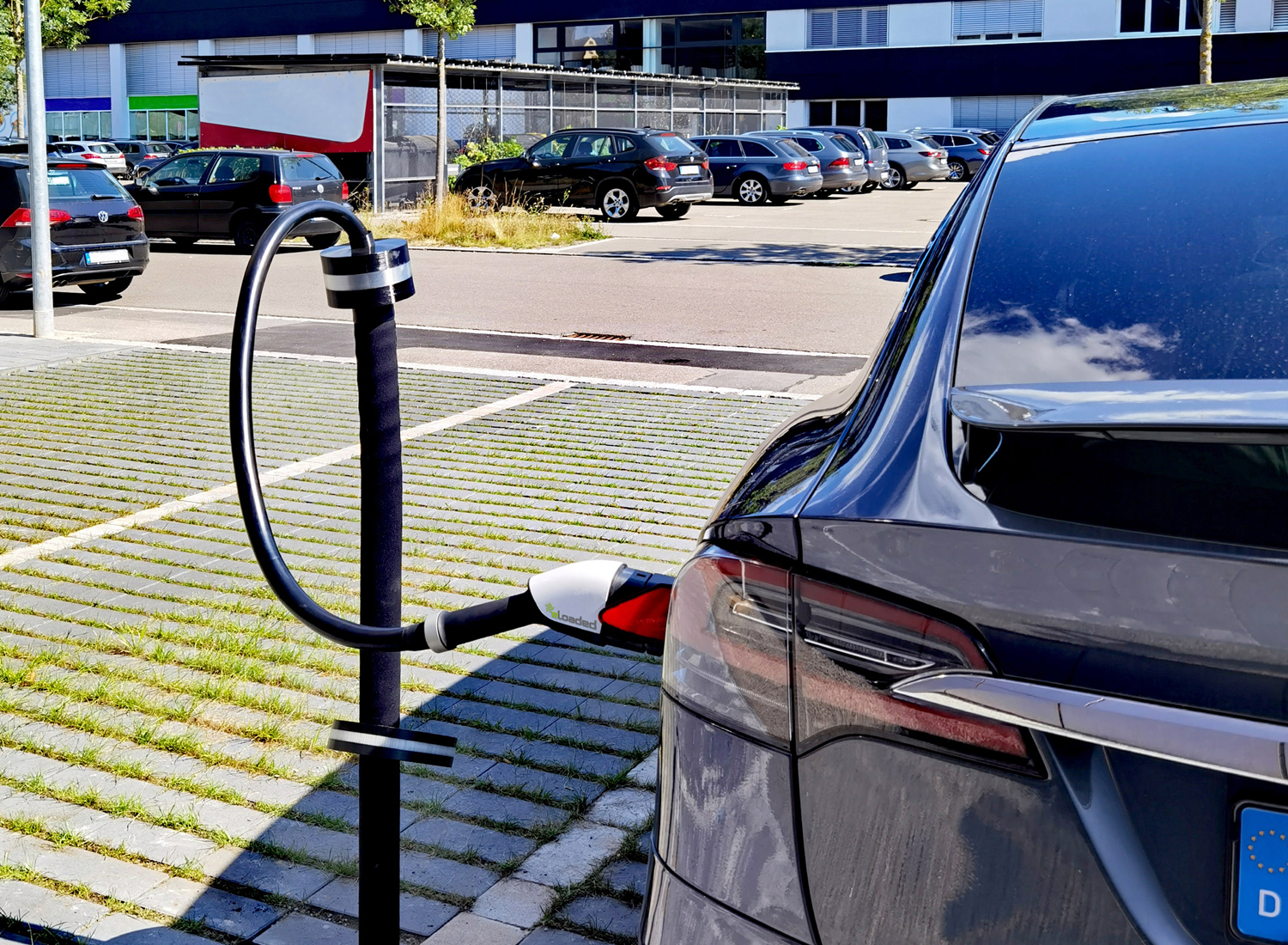 Which hardware and software modules are available by now?
We produce meanwhile several charging solutions in series. Starting with our DCWall, that can be implemented with its 18cm depth slim design inside or on walls. Another series product is our DCCube, that can be integrated as urban furniture in open space without noticeable reduction of usable area. Our SUPRACharger complements the portfolio. It provides 4x420kW parallel charging power on 1m² footprint only and is setting a clear and visible sign for innovation power. But also the power distribution system is produced in series. This includes a standardized cabling system for eLoaded DCBus as well as eLoaded DCSource. All this gets supported by eLoaded software solutions, which enable a new user experience and value chain. All this allows customers to independently operate their stations and build-up own experience and competencies. Even so, eLoaded is always there to support and consult.